SDS CAN Speedometer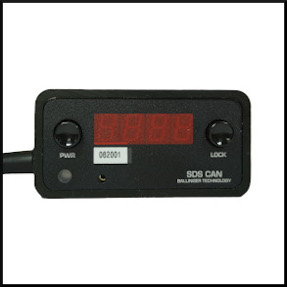 The SDS CAN Speedometer is a digital speedometer which incorporates an inbuilt CAN Bus and speed pulse interface. Designed for use on any vehicle there is a simple set up process for each of the interfaces. For law enforcement applications the SDS CAN Speedometer can be certified as accurate.

The CAN Bus and speed pulse inputs are universal in their application and are compatible with nearly all vehicles on the market. The versatility of the CAN Bus input means that new vehicles can be set up in a minimum of time.

All have a speed pulse out for interface to a mobile radars VSS input whether they use the CAN Bus or speed pulse interface. This helps departments standardise the fitout process. Unlike other CAN Bus interfaces that have VSS out the SDS CAN does not suffer from speed drop outs or slow VSS update rates.
---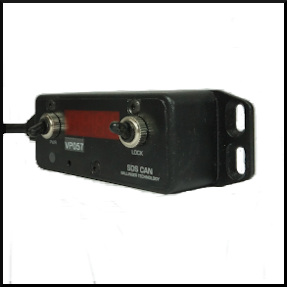 A water resistant version of the  SDS CAN is also available for use on motorcycles. Toggle switches are used for better feel with gloves.

Used by Police departments in Australia and internationally the SDS CAN offers a high level of accuracy and compatibility.
Made in Australia by Ballinger Technology
Speed measurement
Distance measurement .
Speed lock switch
Distance displayed to +/- 1 metre accuracy
Speed displayed to +/- 2 KPH accuracy.
Speed data transmitted over a serial output
Self test function
Interfaces to both vehicle speed pulse signals and CAN Bus.
High brightness 7 segment displays visible in direct sunlight
Vehicle speed signal output available.
Toggle switches for better feel with gloves on the motorcycle version.
Car and motorcycle versions.
Low power consumption
Vehicle interface
Pulse.
Can Bus.
Accuracy
+/- 2 KPH accuracy with the speed readings averaged over a 2 or 1 second period with a 0.5 second display update rate
Maximum speed
300 KPH.
Display
7 segment 4 digits.
Pulse out
Open Drain Fet.
Data
Speed and locked speed data. RS232 9600 8 N 1.
Power
12 VDC operation
Dimensions
Car type: 80mm W X 29mm D X 40mm H
Motorcycle type: 120mm W X 34mm D X 39mm H (Includes mounting flange)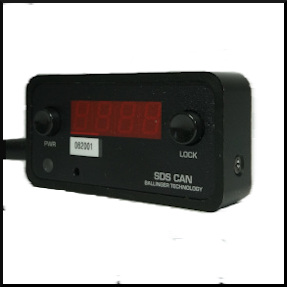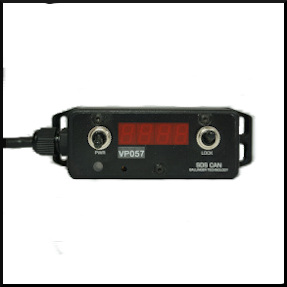 Ballinger Technology Pty Ltd
Unit 20/23 Heyington Avenue Thomastown Vic 3074
Phone 03 93868722