Stalker Radar ATS II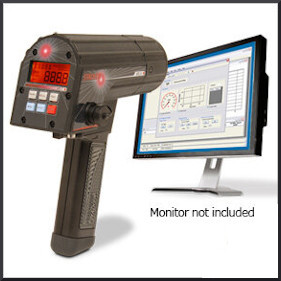 The Stalker Radar ATS II sports radar is a speed analysis tool supported by the ATS II software. It's suited to ball sports, athletics and automotive use.

With all the functionality of the PRO II radar combined with the ability to download and analyse collected data using the ATS II software, it enhances any training and analysis program for both coaches, but sports analysts alike. Suited to not only ball sports, the ATS II was developed with the automotive industry in mind with features in the ATS Software lending themselves to this industry.

Used by Cricket, football, tennis, baseball coaches as well as the Australian Institute of Sport as a sports analysis it is tool that takes data analysis to the next level.

Combined with an LED display it also doubles as a general training tool that can be used every day.
---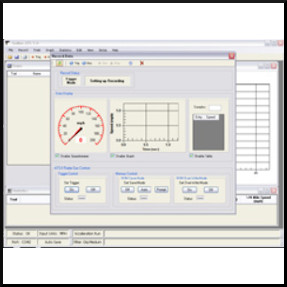 For data analysis the Stalker Radar ATS II comes with the ATS II software. This allows for:
– Real time viewing of speeds.
– Formatting and filtering of speed data.
– Acceleration profiles.
– Recording of data.
– Export to other formats.
On board memory.
Interfaces to ATSII software.
Acceleration testing and data analysis.
Speed data analysis.
1-890 mph speed range
Waterproof to 2 feet of water
Removable, rechargeable lithium-ion battery handle
Constant transmit time of 2 hours per charge
Measures MPH, KM/H, knots, M/S
Ka-Band Doppler Radar
2 active speed windows; 5-digit status window; separate peak window
Back lit LCD display and keypad
Press trigger to transmit (or Press Transmit / Press Hold) user selectable
Includes 120 VAC wall adapter
Optional 12 VDC Cigarette Plug Cable
12-degree radar beam
10 msec acquisition time
10 mw transmitter power
RS-232 communication with RS-485 available on special order
1200 to 38.4K baud
High Speed Cutoff 150 mph and 300 mph
Recall Previous Display: 10 previous
Stopwatch Function (requires optional stopwatch cable): basic, lap timer, split timer
24 Month Warranty (Parts and labour)
Type
Stationary Doppler Radar
Speed Range
1 - 1432 KPH
In whole digit resolution to the nearest integer;
In tenths resolution to the nearest tenth.
Accuracy
+/- 3% of reading
Target Acquisition Time
0.01 seconds
Microwave System
Ka-Band (34.7 GHz), 15 mw nominal
Computer Processor
Digital Signal Processor
Display
Liquid Crystal
Units of Measure
mph, km/h, knots, m/s
Weight
975g
Dimensions
18.6cm H x 7.2cm W x 20cm L
Housing Material
Aluminium and Magnesium
Operating Temperatures
-30°C to +70°C
Storage Temperatures
-40°C to +85°C
Warranty
1 year parts and labour
90 days on batteries
Range
Baseball: 150 metres
Automobiles: 2.8 kilometres
Ballinger Technology Pty Ltd
Unit 20/23 Heyington Avenue Thomastown Vic 3074
Phone 03 93868722