Radar Speedometer Sensors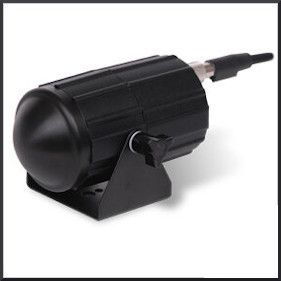 Radar Speedometer Sensors are non-invasive, have no moving parts and replace standard mechanical sensors to produce a speed pulse for speedometers etc. These systems are suited to trains, cars, trucks, buses and sense if moving systems.

With a direct interface to the SDS CAN or TDS CAN we can provide a complete solution for vehicle speedometers and speed sensing without using any moving parts or sensors. If your requirement is to log data on vehicle performance, braking sytems etc. software provided with some of the systems allows for datalogging.

For OEMs the interface protocols available are RS232, RS485, pulse string, PWM and we can also tailor a CAN Bus interface to suit CAN Bus type systems. Ballinger Technology can also offer a design and integration service for these products.


Non invasive
No moving parts.
Accurate vehicle speed
Instruments available to give both own speed and target speed like a Police Radar.
Interface: RS232, RS485, Pulse string, PWM, CAN Bus
12V DC operation.
Filtering to eliminate other moving targets.
Interfaces to SDS CAN, TDS CAN and SDS Sign.
Simple mounting systems.
Generic specifications. See brochures in Downloads for actual.
Bandwidth
K or Ka Band
Sensitivity
Adjustable
Interface
RS232, RS485, Pulse string, PWM and CAN Bus.
Voltage
12V DC
24V DC.
Ballinger Technology Pty Ltd
Unit 20/23 Heyington Avenue Thomastown Vic 3074
Phone 03 93868722