RVC: Radar Vehicle Classifier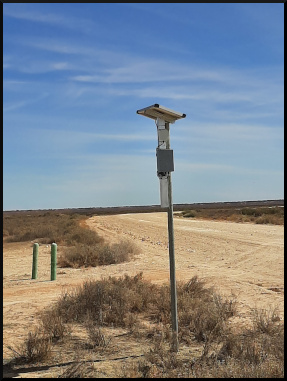 The RVC: Radar Vehicle Classifier is a radar based vehicle counter and classifier with solar charging. Suitable for use in remote or urban applications, this system collects vehicle data with no in road sensors.

Designed to attach to a 50mm road sign type post, it is unobtrusive and looks like a piece of road furniture and solar panel.

Utilising Stalker Radars Stationary Statistics Sensor this instrument can report traffic data in real time as well as collect statistics on vehicle speed and type. It also has the option of integrating a speed awareness sign or other advisory sign.

Ideal for remote areas and unmade roads, no in or on road sensors means one less thing to go wrong with torn tubes or broken inductive loops a thing of the past.
---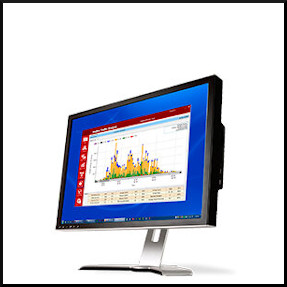 Traffic Analyst is the APP used to program, retrieve data and analyse data from the Stationary Speed Sensors. Incorporating a sophisticated, user friendly analysis tools, it give the user the ability to:
– Analyse data.
– View data in real time.
– Configure the radar sensor up both in the office and field.
– View data in real time after setup.
– Tailor the radar sensor to the site.
– Load preconfigured settings.


Internal data memory for standalone operation
Collects traffic volume, speeds, direction, and classification over time
Tracks up to 10 moving vehicles simultaneously
Collects data in four modes:
Always on
Only during set time period
Same time period every day
Only on selected days
5 bin vehicle size classification with sensor training
MPH, km/h, knots, m/s, ft/s
Output Ports: RS-232, RS-485, USB
11 streaming, 3 polled protocols for speed awareness sign or real time analysis applications.
Multiple quality control filters for tailoring to different sites.
Internal realtime clock for data logging
Data viewing and analysis supported by the Stalker Traffic Analyst
Software upgradeable
Solar Panel
Own power supply
Attaches to 50mm pole.
General Specifications:
Solar panel
Dependent on installation
Gel Cell Battery
12VDC Minimum 4.5 A/H
Mounting.
Clamp to 50 mm pole
Environmental Specifications:
Operating Temperature
-30° C to +70° C
Storage Temperature
-45° C to +85° C
Ingress rating
IP67
Performance Specifications:
Maximum Range
400 metres
Minimum Speed
1.6 km/h
Maximum Speed
321.9 km/h
Speed Resolution
0.16 km/h
Speed Accuracy
+/- 0.8 km/h +/-0.3%
Directionality
Approaching, Receding, Both
Power Specifications:
Voltage
10 to 45 volts, DC
Current
80 mA @ 12 VDC typ.
Power
< 1 watt
Protections
Transient protection
Reverse voltage protection
Resettable Fuse
Microwave Specifications:
Centre Frequency
24.125 GHz
Frequency Span
100 MHz
Transmit Power
100 mW
Beam Width
30° by 32°
Communication Ports:
4 Communications types
RS-485 full duplex
RS-485 half duplex
RS-232, no flow control
USB
Up to four simultaneous ports
One RS-485 FD, one RS-232, and one USB port
Two RS-485 HD, one RS-232, and one USB port
Baud Rates
9.6K to 921.6K baud
Protocols
11 streaming protocols
3 polled protocols
Any output protocol on any port
Sensor are addressable with multi-drop capabilities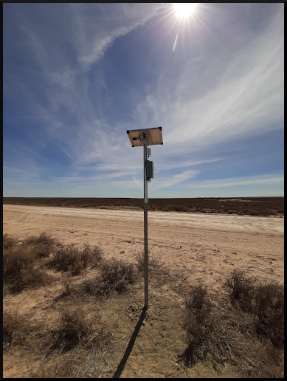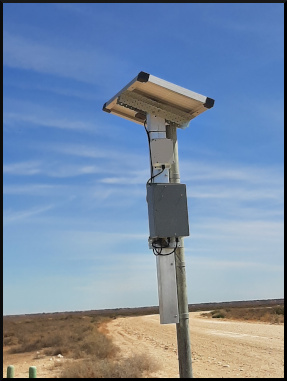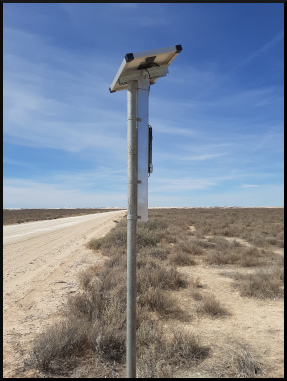 Ballinger Technology Pty Ltd
Unit 20/23 Heyington Avenue Thomastown Vic 3074
Phone 03 93868722