Open Board Stationary Statistics Sensor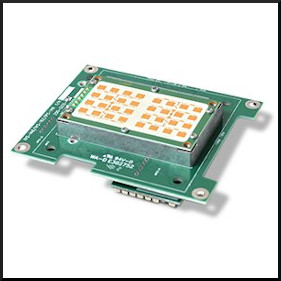 The open board version of the Stationary Statistics Sensor is aimed at OEMs who want to integrate a traffic monitoring/datalogging radar into their product.

With multiple communication ports this instrument can be used to collect traffic data whilst at the same time drive a speed awareness sign and provide real time monitoring of traffic flow conditions.

The addition of Ballinger Technology's data conversion interface lets OEMs easily integrate this sensor into products that use other radars brands. Ask us about meeting your data string requirements.
Internal data memory for standalone operation
Collects traffic volume, speeds, direction, and classification over time
Tracks up to 10 moving vehicles simultaneously
Collects data in four modes:
Always on
Only during set time period
Same time period every day
Only on selected days
5 bin vehicle size classification with sensor training
MPH, km/h, knots, m/s, ft/s
Output Ports: RS-232, RS-485, USB
11 streaming, 3 polled protocols for speed awareness sign or real time analysis applications.
Multiple quality control filters for tailoring to different sites.
Internal realtime clock for data logging
Data viewing and analysis supported by the Stalker Traffic Analyst
Software upgradeable
General Specifications:
Size
8.43 cm x 7.01 cm x 2.79 cm
Weight
90 grams
Mounting
Mounting holes for flexible OEM mounting
Performance Specifications:
Maximum Range
400 metres
Minimum Speed
1.6 km/h
Maximum Speed
321.9 km/h
Speed Resolution
0.16 km/h
Speed Accuracy
+/- 0.8 km/h +/-0.3%
Directionality
Approaching, Receding, Both
Power Specifications:
Voltage
10 to 45 volts, DC
Current
80 mA @ 12 VDC typ.
Power
< 1 watt
Microwave Specifications:
Centre Frequency
24.125 GHz
Frequency Span
100 MHz
Transmit Power
100 mW
Beam Width
30° by 32°
Communication Ports:
4 Communications types
RS-485 full duplex
RS-485 half duplex
RS-232, no flow control
USB
Up to four simultaneous ports
One RS-485 FD, one RS-232, and one USB port
Two RS-485 HD, one RS-232, and one USB port
Baud Rates
9.6K to 921.6K baud
Protocols
11 streaming protocols
3 polled protocols
Any output protocol on any port
Sensor are addressable with multi-drop capabilities
Ballinger Technology Pty Ltd
Unit 20/23 Heyington Avenue Thomastown Vic 3074
Phone 03 93868722