Ballinger Technology Pty Ltd
Design, Distance, Speed, Vehicle Counting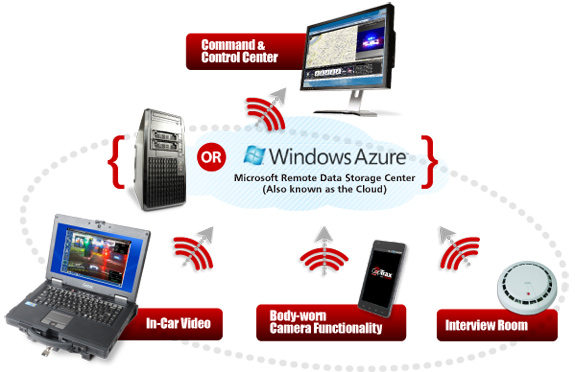 Imagine ALL of your videos in ONE place.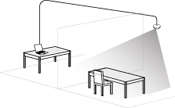 The CopTrax Interview Room System is a software-based digital recording and content management solution. Designed for law enforcement the CopTrax Solution distinguishes itself from other interview systems on the market by offering users a multitude of tools to facilitate playback, annotation, search & retrieval, duplication and archival. The CopTrax Interview room system is designed to offer ultimate flexibility in addressing the unique needs of your department while provide the convenience of storing your videos all in one secure place. The CopTrax interview solution comes in three different interview room configurations.
Smoke Detector Camera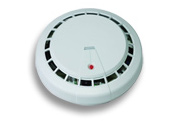 Simulating the Real Thing
Our covert cameras are perfect for investigations. A top choice of many security professionals is our CVL9WV-2. Supercircuits has integrated our board camera into a nonfunctional smoke detector. Although the detector is nonfunctional, the CVL9WV-2 comes outfitted with a working power LED to fool the cleverest of criminals. Inside the housing you will find one board camera already installed with room to add up to three additional cameras. These board cameras have 420 lines of color resolution at a stunning 0.05 lux. The included camera brackets offer a 20° swivel adjustment for an optimal view.
Thermostat Covert Camera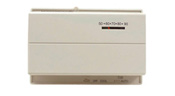 This nonfunctional thermostat will blend into your home or office with ease. With this eye level camera you can keep an eye on your most valuable assets. The Color 700 lines of resolution CCD gives a crisp clear picture. This camera includes the 12-Volt DC power supply. Day/night camera is great for applications with low light or variable lighting conditions.
Non-Covert Camera
The CopTrax Non covert Camera Option offers a simple,
reliable and innovative way to capture, index, access and manage digital audio and vide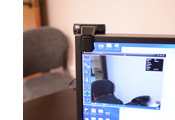 o recordings of police interviews and interrogations. The CopTrax Interview solution utilizes the Logitech C920 HD web camera. The versatile clip with rubberized bumpers helps hold the webcam securely in place on your desktop or laptop monitor. It will mount on an optional tripod if necessary. The C920 camera comes equipped a Carl Zeiss autofocus lens. The 20-step autofocus lens delivers razor-sharp images from 10 cm to infinity.
In Vehicle Video
Command & Control Centre
Mobile/Smartphone
Stalker CopTrax In Car Video
CopTrax Hardware